ALLAH:

Who is he?
Where did he come from?
Is he the God of the Bible?

Any wise enemy is better than an ignorant friend.

Visit Other Pages:
CHAPTER FOURTEEN:
Al Hajj Ya Allah
This is the central argument of this book.

Introduction:
When I started my research for this book, which lasted six years, I determined to have no presuppositions. I was fully willing to accept the possibility that the name Allah was a universal word for God, any god, in the Middle East. If I had learned that was the case, then this book would have been written to prove that the God Jehovah, and the god Allah are mutually exclusive. My research led to a contrary destination. In this chapter you will learn that Jehovah (Yahweh) is the name of the God of the Bible, and Allah is the name of the god of the Kaaba and Islam. They have virtually nothing in common.
The Mullahs will find it easy to mock at my discoveries, for ALL of Islam has been cultured in a revisionist ethic from day one when Mohammed revised the truth of the Bible and redefined who God, Jesus, Mary, and many biblical persons were and are. So, I would be shocked it any Islamic spiritual leader took this book seriously. However; they dare not challenge me, for I would present them with epigraphic evidences from 3000 years before the birth of Mohammed which show who Allah really was. I have a lot more confidence in a historian from Sumer, who lived 2500 years before Mohammed.
This side of heaven I do not expect to be commended by anyone for this work. That is just fine with me, for my Lord is a far better judge of truth, and I shall hear from him soon enough. That will be all that I need to hear on the subject of my zeal.
LINKS AND FURTHER RESEARCH SOURCES:
Let me say that I have no reason to hide any of the research I have found in my study,
and that now applies to research recently found on the Web. The only suspect data is:
1. Articles by witches and neo-pagans who use the historical
evidences from ancient history to preach their filthy doctrines of Satan.

2. Christian writers who are simply copying each other, and the person
originating such "facts" could have been making it up.

3. Those who put up data which is a foundation for preaching hate.

4. Those who use data from the ancient Middle East as a tool to exalt Zionism.
I am delighted when the evidences show the true story of Abraham, Nehemiah,
Noah, and Jesus Christ. But, I will NOT help Zionists, who are a mongrel
Anglo-Saxon mix of White Germanic brutality and Jewish Kabalism.
It is a real boon to research to see the academic use of the Internet. Theses and class notes are being posted in many university venues, and those with a minority report can find this medium to let their little light shine. This has resulted in an almost shocking explosion of serious research material on the Web. We deeply appreciate the thoughtful people who post material rather than copyright it and hoard it.
A VERY POWERFUL DISCUSSION OF THE LIL, ALLAT, AND ALLAH HERITAGE
I got this via the Wayback Machine. It all but disappeared, and the author is not known. This as an atomic bomb of information, and the author obviously was driven off and needed to hide his identity. This discussion of the Sumerian origins of the name Allah is war my friend. Islam falls in the face of these facts.
DO NOT MISS THE WORSHIP MAP OF MECCA BELOW THIS TOP SECTION
On to Northern Route of Allah's Hajj to Mecca
Back to HOME PAGE
WORSHIP MAP OF MECCA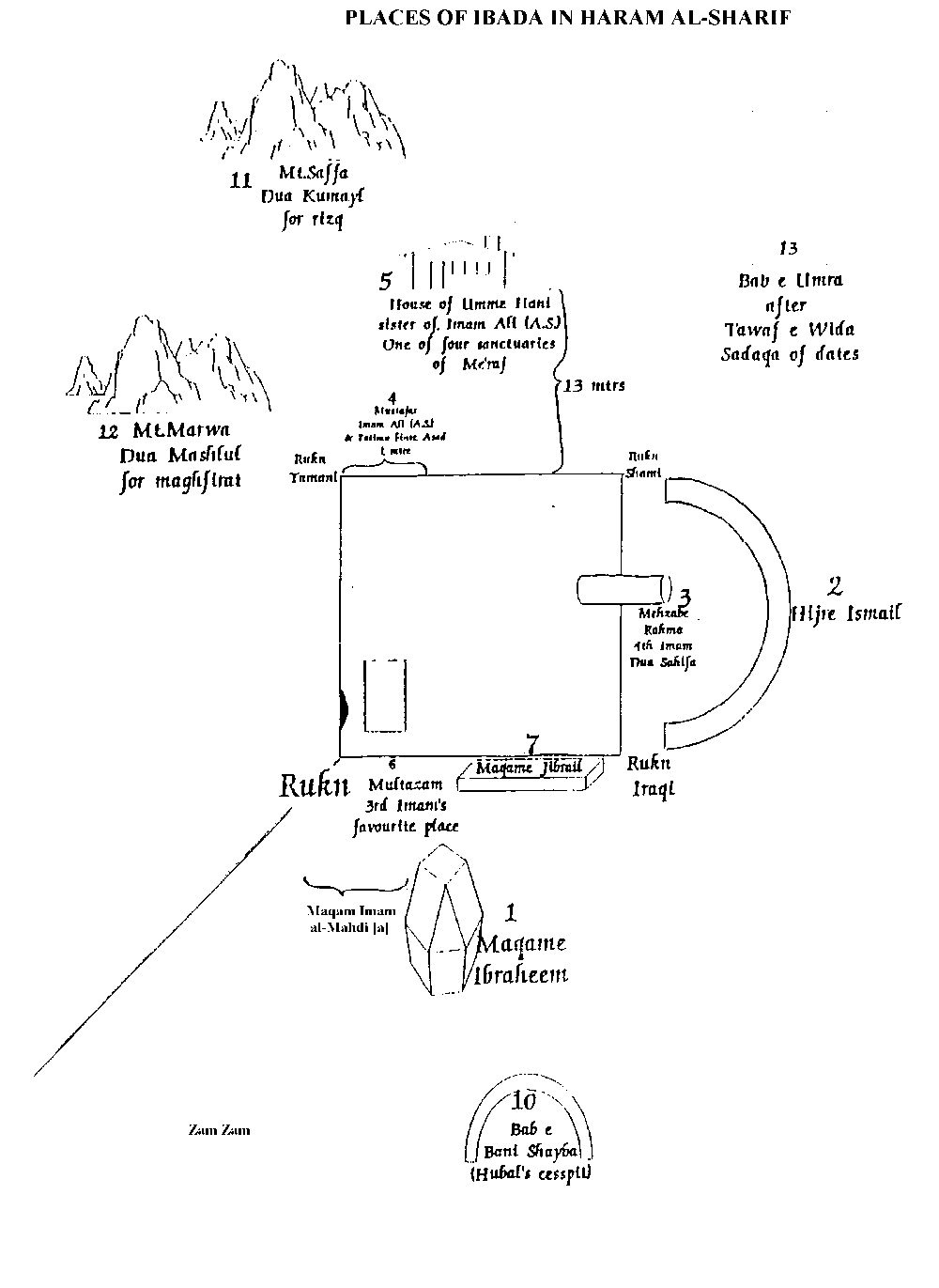 spchk
ed-02
Allah, Mohammed, Muslim, Hadith, Islam, WTC, World Trade Center, 9/11, osama, al qaeda, ismaili, aga khan, Mecca, Arabs, Taif, Sumer, Allat, Ishtar, Euphrates, Zwemmer, mesopotamia, asshur, assyria, Medina, Arabia, Saudi Arabia, Yemen, Haudramaut, Coffee, Saba, Ethiopia, Red Sea, Tema, Egypt, Phoenicia, Israel, Horus, Ashtart, Rimmon, Asshur, Rahman, Brahman, India, Vedas, Hindu, Isa, Yitha, El, Elohim, Abraham, Ishmael, Mullah, Mosque, Kaaba, Koran, Bible, Nile, Tigris, Damascus, Nineveh, Elam, Upanishads, Vedanta, Kali, New World Order, talking heads, CBS, NBC, BBC, Babylon, Nippor, Ur, Bahrain, Oman, Zanzibar, Zinj, Dhow, Camel, Oil, Kuwait, Persia, Paul, Jesus, Fatima, Khadijah, Zamzam, Omar, Nimrod, Semiramis, fatima, Epigraphs, Inscriptions, Dar ul Islam, Jihad, Dearborn, Birmingham, Imam, Sheik, Phallic, Moon, Goddess, Sun, Star, Angel, Al Uzza, Manat, Imam, Mullah, Innana, Inanna, Frazer, Winnett, Archaeology, Pholio, Nazareth, Jerusalem, Prophecy, Jinn, India, Oasis, Oases, Rub Al Qwain, Empty Quarter, Bedhoin, Salladin. Patai, Iraq, Iran, Jordan, Moab, Amman, Ammon, Bush, Kissinger, Greek, Lato, Lat, Vatican, Grand, Latin, Dagon, Gilgamesh, Gilgamesh, Nebuchadnezzar, India, Sand, Palm, Cairo, Baghdad, Saddam, Nasser, Zionism, Zionist, PLO, Persia, persian gulf, Arafat, Rabbi, Jew, Jewish, Palestinian, Terrorist, War, Eastern, Gate, Taima, Negus, Hegira. Hegira, Jiddah, Paradise, Isaac, Abdallah, Al Hadiz, Accad, Akkad, Petra, Bahrain, Abdullah, Ahmed, Akbar, Anabaptist. Lord, Apostle, Nation, Armenia, Aryan, Eritrea, Asmara, Syria, Ayatollah, Ayesha, Aden, Yemen, Haudramaut, Aziz, Ba'al, Baal, Babel, Basilica, Basra, Beirut, Bethlehem, Boniface, Ghali, Budhist, Cabbala, Caliph, Calneh, Canaan, Cannibal, Chaldeans,Christ, Circumcision, Clitoridectomy, Constantine, Contextualization, Coptic, Croatia, Cyrus, Daniel, Dar-ul-Harb, Deedat, Dilmun, Djibouti, Dowry, Dubai, Dusares, Eid, El Elyon, El Elyon, Enlil, Ereshkigal, Faisal, Falasha, Ghadaffi, Gog, Gorbachev, Gulf, Habasha, Hagar, Hajj, Hamite, Hammurabi, Havilah, Hebrew, Herodotus, Houris, Muta, Marriage, Injil, Intifada, Ishmaelite, Iswara, Jizya, Josephus, Judah, Kabbala, Kaffir, Khartoum, Kouraish, Lebanon, Libido, Lilith, Lucifer, Madhi, Madrassa, Marduk, Mary, Rivera, Mass, Mesopotamia, Moses, Moshey, Nabataean, Nanak, Negev, v, Noah, Orthodox, Ottoman, Pakistan, Palmyra, Peter, Phoenicia, Pillar, Qatab, Qibla, Quran, Koran, Rimmon, Roman Catholic , Rome, Russia, Sadat, Safiya, Satanic Verses, Semitic, Serpent, Shem, Shiite, Sinai, Sodom, Sufi, Suni, Sunnat, Tirmizi, Wadd, Waraqah, Wives, Word, Yeshua, Ziggurat, Zwemmer