LIL CHART FROM ENLIL
TO ALLAH AND ALLAT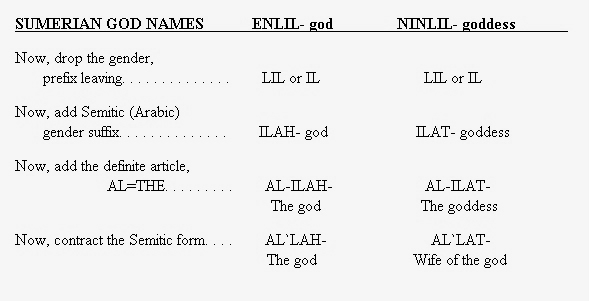 Now, here is the heart of the matter from the linguistic, historic, and epigraphic evidence. Seeing this will help you to follow the migration of the god IL (or LIL) on his way from Sumer to Arabia and Mecca where he became Allah. Start at the top with the Sumerian name for the god and goddess.

This chart, based in mountains of epigraphic evidence, is perhaps the most powerful single image in this book. It clearly shows that ALLAH was heir to the most exquisite pagan heritage and that Allah had a wife.