ASSYRIAN KING DECIDING
THE FATE OF AN ENEMY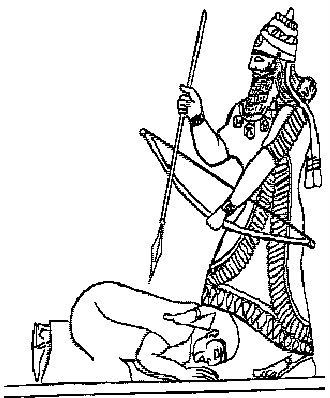 Fig. 12 The custom of the Assyrian kings was to put their foot on the neck of the vanquished king, then, unlike the Sumerians, kill him. The Assyrian king might discuss, with his officials, the pros and cons of letting the poor fellow live while he stood for a long time with his foot on his neck. There were cases where the enemy was allowed to live, but it was rare.

I think it would be very good for our Presidents and Monarchs to have to do the killing, in this fashion, with their own hands. It might slow them down a bit in their lust for death, right?