JIHAD FANTASIES ABOUT Mohammed FEAR OF THE MULLAH'S WRATH COERCION TO BE IGNORANT
WOMEN ARE BROKEN IN SPIRIT RECITATION WITHOUT REASON NO JOY SODOMITE RELIGIOUS LEADERS
LYING IMAMS STUPID IMAMS BLOOD LUST IN PARADISE HATE FOR THE KAFFIR INSTEAD OF LOVE
MEN WHO LUST FOR BELLY DANCERS WOMEN WHO HAVE FILTHY MINDS
THE WORLD HATES MUSLIMS NO REAL PEACE ABOUT DEATH
NO HISTORY BEFORE 625 AD HADITH ARE FAIRY TALES
MANY MUSLIMS ARE COMING
OUT OF THE DARK
INTO THE LIGHT OF JESUS CHRIST

Sheikh Ahmad al Kat'ani:
"Every hour 667 Muslims are converting to Christianity"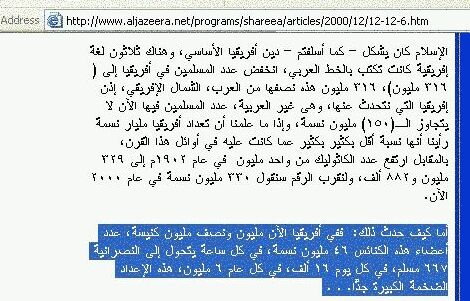 Have you too wondered if you can
escape from the primitive way of life
that is preached in Mecca
and in the Hadith of Mohammed?
We invite you to consider Jesus Christ.
Allah has let you down and left you struggling
with the list of sorrows at the top of this page.
ALLAH IS A FRAUD WHOM Mohammed GOT
FROM ANCIENT PAGAN RELIGION.
THIS BOOK IS YOUR OPPORTUNITY
TO LEARN THE TRUTH ABOUT ALLAH.
This highly researched book will set you free
and show you that Jesus Christ is
the God of the Arab, and Jew, and all mankind.
ALLAH, WHO IS HE?
By Steve Van Nattan

THIS IS NOT AN AMERICAN SITE !
This is an embassy of heaven.
We are ambassadors of ONLY Jesus Christ,
Our faith is not defined by the President of the USA or any other man.
We do NOT conform to any power or authority other than The Lord Jesus Christ.
Our Kitab is not the US Constitution-- We have ONLY the Bible.